Welcome to "The Back-Chat Collection"
Back-Chat is an ongoing collection of interviews with ordinary people talking about their lives giving an insight into life from 1920 to today. The topics covered in this collection range from the everyday to the extraordinary.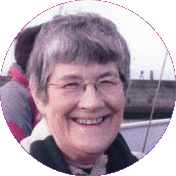 Guides
DBS Checks
Working Life, Headteacher
Recording this social history, chatting to different people about a whole host of subjects is a real pleasure, such an interesting and I think worthwhile project for people to listen to both now and in years to come.
You know what it's like, everything costs money!
If you feel like you could make a donation of any size to help me I would really appreciate it.
Thank you.
Carlo Harrison
Aireborough Historical Society
For a visual view of history
Aireborough Historical Society
has a huge collection of pictures with
accompanying text which explores the past.