Jacob Phillips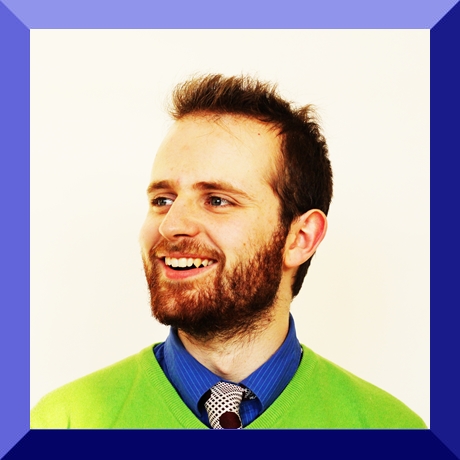 February 1995 at Leeds General Infirmary.
Very Proud to have always been a Guiseley Boy
6th August 2019 at Guiseley Theatre
" I Jacob Daniel Phillips, being of sound mind and reason, do here by giveth the persons known as Carlo Harrison, permission to do whatever he jolly well pleases with sounds of my voice and photographs of my face."
Jacob Phillips (14th January 2021)
Jacob Phillips is as happy and lively a man as you're ever going to find. His enthusiasm for entertainment is evident as we talk about J.P. Productions, Codswallop, the Edinburgh Fringe, Tales Told and his beloved Guiseley Theatre.
His wife and soul mate Lucy has so much to endure with this man – not least his love of Hornby Trains (his set runs around their lounge!) and his love of Horology. Currently he has 32 chiming clocks in the dining room, not all synchronised with each other.
This whole chat is filled with such gems.
Just sit back and listen, Jacob is a very entertaining young man.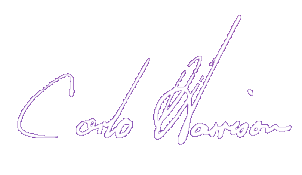 Interviewer: Carlo Harrison
Cataloguer: Fiona Quinton
Sound Engineer David Myers
You can listen to the entire recording by clicking the start arrow or, you can move the slider to one of times shown for the headings opposite, they are a guide to the many things we chatted about.
| | |
| --- | --- |
| Codswallop Arts Organisation | 00.30 |
| J.P.Productions – School Days | 02.10 |
| Tales Told Festival | 05.30  |
| Edinburgh Fringe Festival | 17.15 |
| Codswallop Future – Guiseley Theatre | 26.05 |
| Family Life | 28.05 |
| Lucy Illingworth – Wedding | 38.20 |
| Children | 47.00 |
| School Life – St Oswald's | 48.00 |
| Hobbies – Hornby Train Set | 51.10 |
| Hobbies – Horology | 52.20 |
| Brexit – Boris Johnson | 53.25 |
| Shooting in the USA | 57.55 |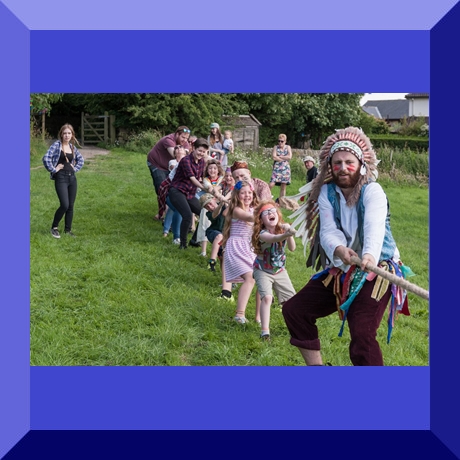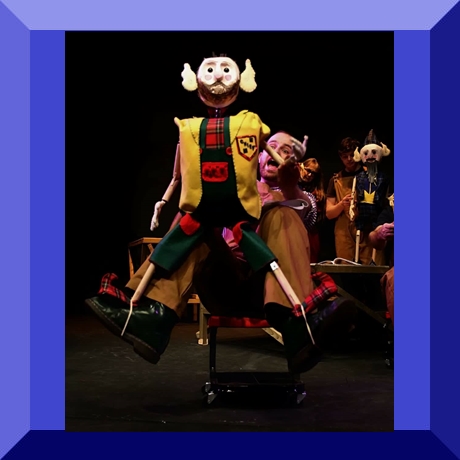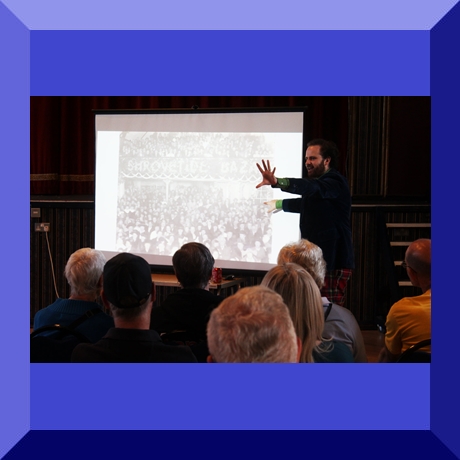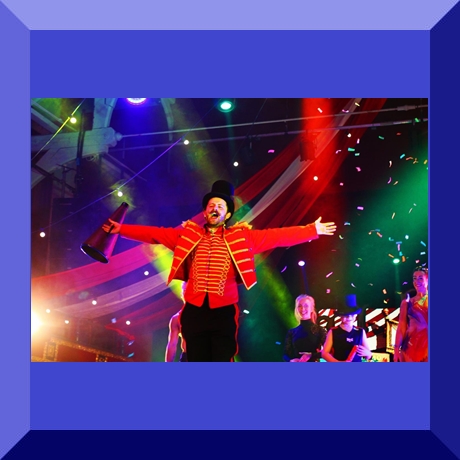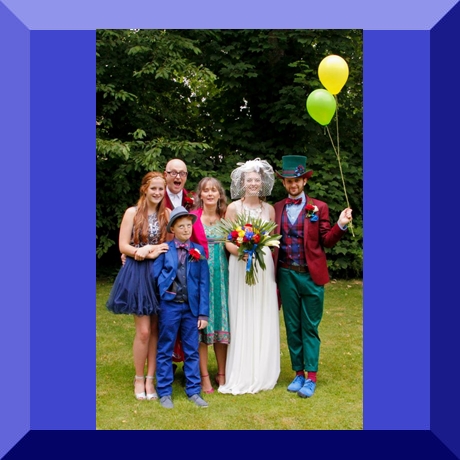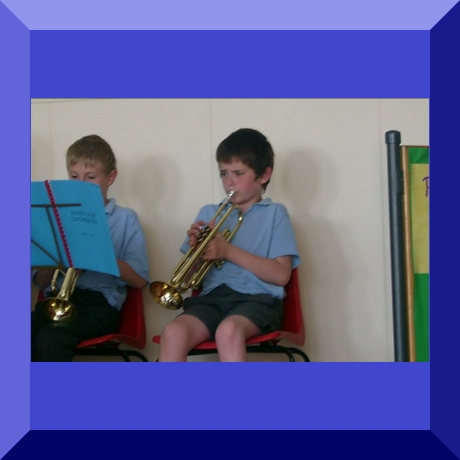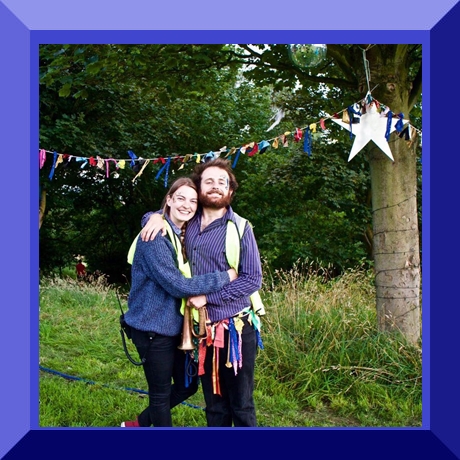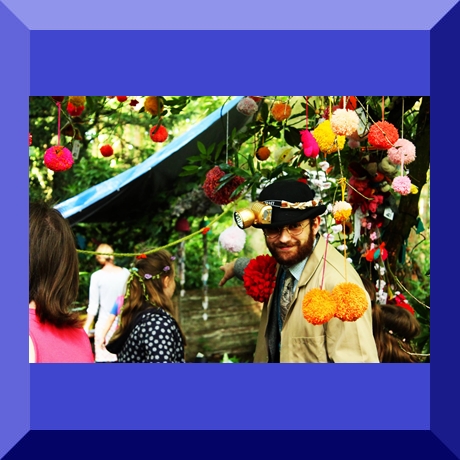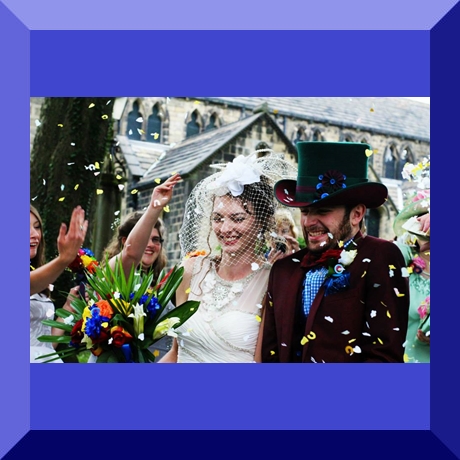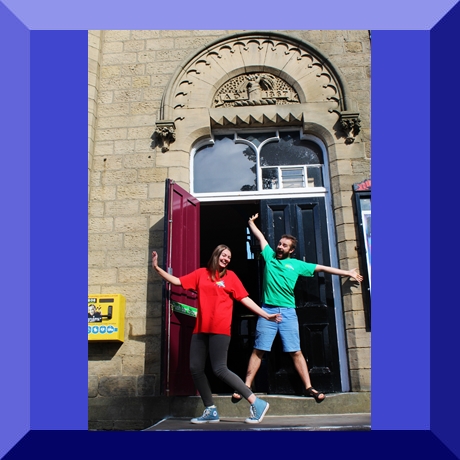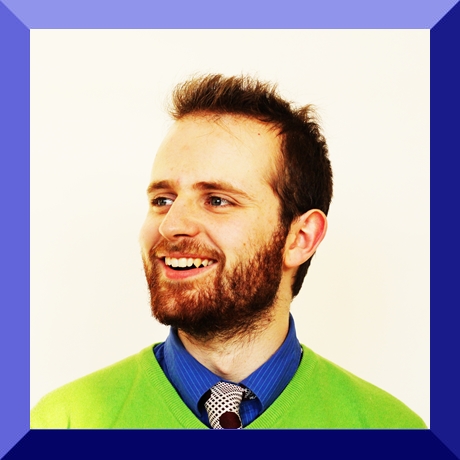 Please take into consideration when listening to these interviews that the meaning of language changes over time and that interviewees have not intended to cause offence by anything said which now may be thought to be unacceptable.
Subscribe – FREE!
REGISTER
and I will let you know when a new interview is published.
Recording this social history, chatting to different people about a whole host of subjects is a real pleasure, such an interesting and I think worthwhile project for people to listen to both now and in years to come.
Thank you for visiting this website.
Carlo Harrison